Exploring Beyond the City: Day Trip to the Everglades from Miami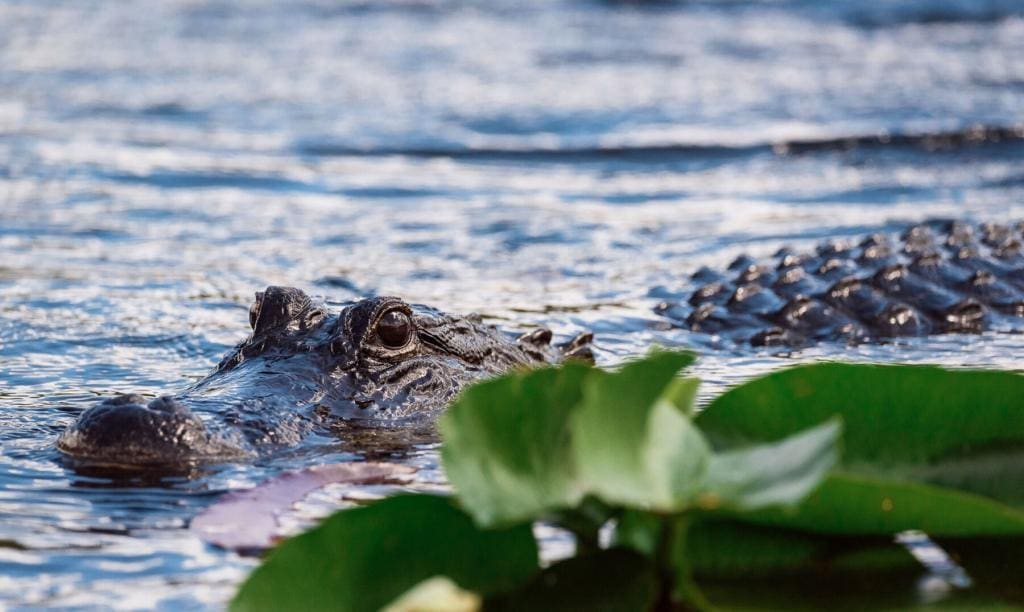 Welcome to a journey beyond the bustling streets and vibrant nightlife of Miami—a venture into the heart of one of the world's most remarkable natural treasures: The Florida Everglades. This vast, flowing river of grass presents an entirely different world, just a short drive from the city's skyscrapers and sandy beaches.
The Everglades, a UNESCO World Heritage site ¹, boasts a unique ecosystem unlike any other on the planet. Spanning over 1.5 million acres, it's a mosaic of sawgrass marshes, mangrove forests, and wetlands, teeming with an extraordinary array of wildlife. Here, alligators bask along the waterways, exotic birds soar above, and rare plant species flourish. This delicate balance of flora and fauna makes the Everglades not just a natural wonder, but a vital part of our global ecological system.
In the constant rush of city life, it's easy to forget the tranquility and rejuvenation that nature offers. A day trip to the Everglades from Miami is more than just an escape; it's a reconnection. It's about swapping the sound of traffic for the symphony of chirping birds and rustling leaves, exchanging urban landscapes for endless green vistas.
As you transition from the metropolitan energy of Miami to the wild, serene expanse of the Everglades, prepare to immerse yourself in an experience that is as educational as it is awe-inspiring. Whether you're a nature enthusiast, a photography aficionado, or simply someone seeking a moment of peace, the Everglades offers an adventure that resonates with every soul.
Join us as we explore the magic of this natural paradise, and discover why a day trip to the Everglades is an essential addition to any Miami itinerary.
Planning Your Day Trip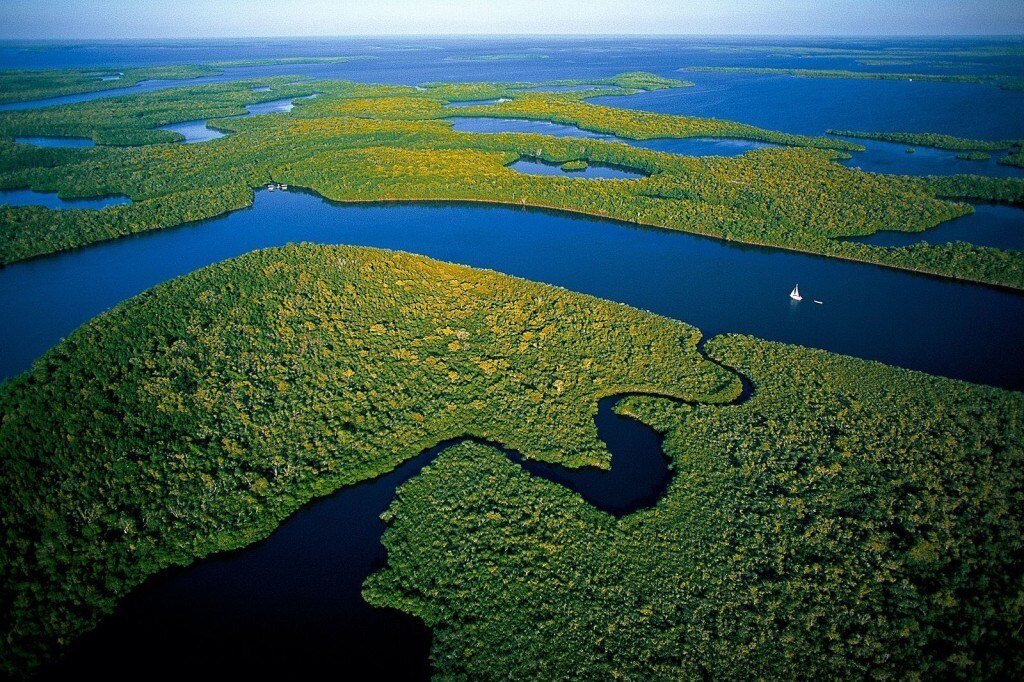 Embarking on a day trip to the Everglades from Miami is an adventure that requires a bit of planning to make the most of your experience. Whether you're a seasoned explorer or a first-time visitor, these tips will ensure your journey is as smooth and enjoyable as possible.
Best Time of Year to Visit
The Everglades offers distinct experiences throughout the year, making it a year-round destination. However, the best time to visit largely depends on what you want to see and do.
The Dry Season (November to March): This period is the ideal time to visit the Everglades. With cooler temperatures, lower humidity, and minimal rainfall, the dry season provides comfortable conditions for outdoor activities. Moreover, it's the best time for wildlife viewing, as animals congregate around water holes and are more easily spotted.
The Wet Season (April to October): If you don't mind warmer temperatures and occasional rain, the wet season offers its own unique charm. The landscape is lush and vibrant, and the fewer visitors during this time means a more solitary experience with nature.
Essential Items to Bring
A day trip to the Everglades requires some essential items to enhance your experience and ensure your safety:
Comfortable Clothing and Footwear: Wear light, breathable clothing and sturdy, closed-toe shoes for walking.
Sun Protection: Bring sunglasses, a hat, and sunscreen to protect yourself from the Florida sun.
Insect Repellent: The Everglades are known for mosquitoes, especially during the wet season.
Water and Snacks: Stay hydrated and energized throughout your trip.
Camera and Binoculars: Capture the stunning landscapes and get a closer look at the wildlife.
A Map or Guidebook: Navigate the park and learn about its diverse ecosystems.
Transportation Options from Miami to the Everglades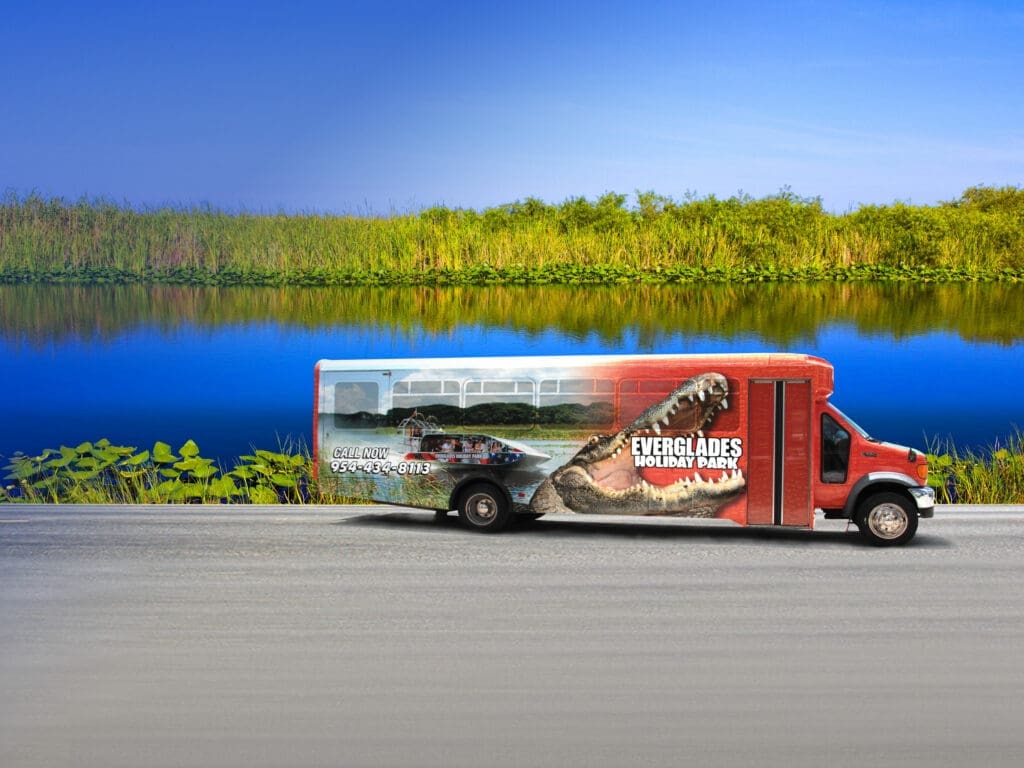 Getting to the Everglades from Miami is convenient, with various transportation options available:
Driving: Driving is the most flexible option if you have access to a car. It's roughly a 45-minute to one-hour drive to the Everglades from downtown Miami. Parking is complimentary and first-come, first-serve at the park.
VIP Tour with Transport: Everglades Holiday Park offers Everglades tours with transportation from Miami. This is a great option for those without a vehicle, traveling in a group, or preferring the comfort of an Everglades shuttle from Miami.
Public Transportation: While more limited, it's possible to use public transportation for part of the journey. Bus ² and train ³ schedules vary, and it is strongly suggested to check each transportation website to assist with arranging. 
Top Activities in the Everglades for Day Trippers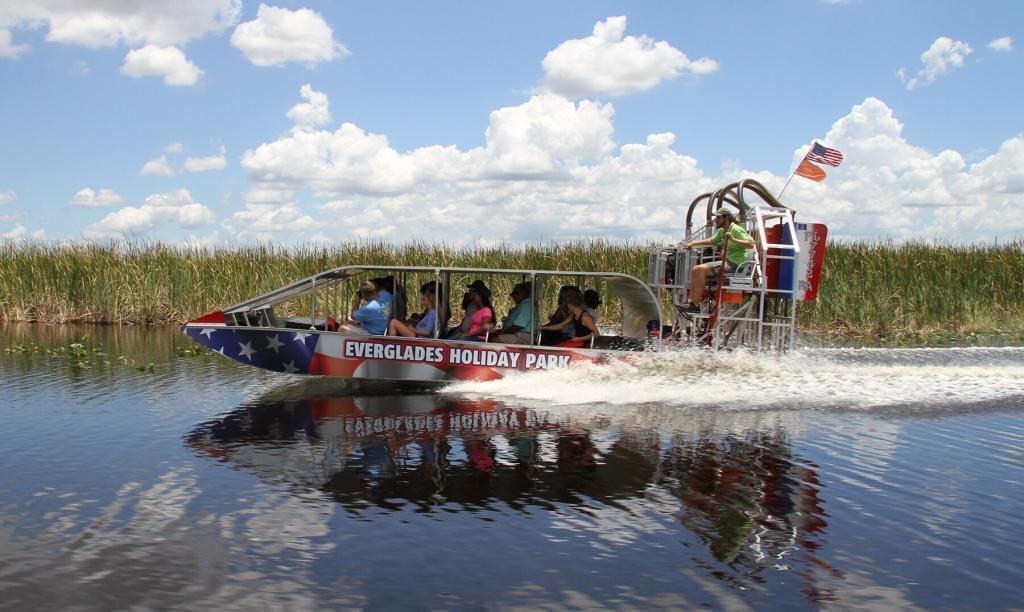 Airboat Tours: An Exhilarating Way to Explore
Embark on an adrenaline-fueled journey with an Everglades airboat tour. This iconic experience offers a unique perspective of this vast and vibrant wetland. As the boat skims over the shallow waters at thrilling speeds, you'll feel the rush of wind and the captivating pulse of nature around you. Airboat tours provide excitement and a chance to witness the intricate waterways and diverse habitats that make the Everglades so unique. Led by experienced airboat captains, these tours are not just about speed; they're an opportunity to learn about the area's ecology and history. Whether it's your first time or your hundredth, an airboat tour remains a quintessential Everglades adventure.
Wildlife Viewing: Spotting Alligators, Birds, and More
Wildlife enthusiasts, prepare for a treat. The Everglades is a sanctuary for an array of wildlife, and day trippers have a golden opportunity to witness these creatures in their natural habitat. The wildlife viewing opportunities are endless, from the iconic American alligator basking on the riverbanks, a common yet thrilling sight for visitors, to various bird species such as the majestic Great Blue Heron, egrets, and ospreys.
Each encounter provides a unique insight into the lives of these fascinating animals. The quiet observer might even catch a glimpse of the elusive Florida panther or a playful otter, making every visit a unique experience. Remember to bring your binoculars and keep a respectful distance to ensure these animals continue to thrive in their environment.
Guided Nature Walks: Learning About the Ecosystem
Guided nature walks are invaluable to appreciating the complexity of the Everglades truly. Led by knowledgeable guides ⁴, these walks offer an educational journey through this unique ecosystem. You'll learn about the delicate balance of flora and fauna, the importance of wetlands for the environment, and the ongoing conservation efforts. The guides' expertise brings to life the stories of the Everglades, making it a richly informative experience. It's an opportunity to connect with nature and better understand this extraordinary environment.
Photography Opportunities: Capturing the Natural Beauty
For the photography enthusiast, both amateurs and professionals, the Everglades is a dream come true. The landscape is a haven for capturing stunning landscapes, dramatic sunsets, exotic wildlife, and lush vegetation. The interplay of light and shadow, the vibrant colors of the flora, and the candid moments of animal life offer endless opportunities to capture breathtaking images. Whether you're a seasoned photographer or simply love taking pictures, the Everglades provides a picturesque backdrop that will inspire, ensuring that your photographs will be as memorable as your visit.
Educational Programs: Ranger-Led Talks and Exhibits
The Everglades isn't just about outdoor adventures; it's also a place of learning and discovery. The educational programs offered by Everglades National Park ⁵ are both insightful and engaging. Ranger-led talks⁶ provide a deeper understanding of the Everglades' history, environmental challenges, and conservation efforts. These programs are informative and engaging, suitable for all ages, and perfect for anyone looking to connect with the Everglades beyond its surface beauty or understand the challenges of this fragile ecosystem.
Everglades Holiday Park: A Must-Visit Destination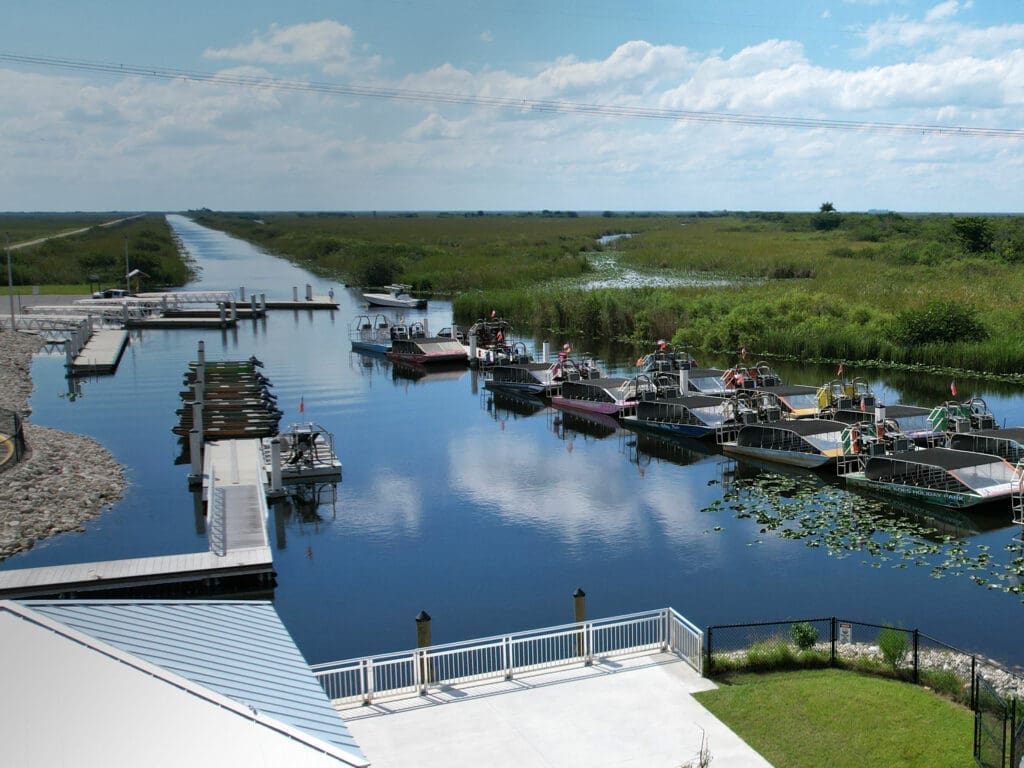 Nestled at the edge of the expansive Everglades, Everglades Holiday Park is more than just a gateway; it's an immersive destination that brings you face-to-face with this unique ecosystem's raw beauty and thrilling wildlife. The park is a treasure trove of experiences, making it a highlight for anyone venturing into the Everglades.
Overview of the Park's Features
Everglades Holiday Park is a comprehensive stop for exploring the region's natural wonders. The park's layout is thoughtfully designed, allowing visitors to access a range of activities easily. Extensive facilities include picnic areas, an Everglades gift shop brimming with souvenirs, and convenient amenities to ensure a comfortable visit. The park is a starting point for numerous guided airboat tours, each promising an adventure through the winding waterways of the Everglades, in addition to an array of Everglades attractions. 
Unique Experiences Offered
As an essential stop for anyone exploring the Everglades, this Everglades Park offers the longest Everglades airboat tours available⁷; in addition to being the only covered airboat tours in the Everglades – allowing extra comfort and desired shade visitors seek.
With a blend of adventure, education, and comfort, the park also offers unique experiences making it a Miami destination you cannot miss.
Wildlife Encounters
The park offers an unparalleled opportunity to interact with the diverse wildlife of the Everglades. Our Everglades animal encounters allow visitors to get up close to 5 animals, including foxes, bearded dragons, tortoises, and snakes; visitors can even hold a baby alligator! Learn fun facts from expert animal handlers and receive a complimentary professional photo to savor your memories.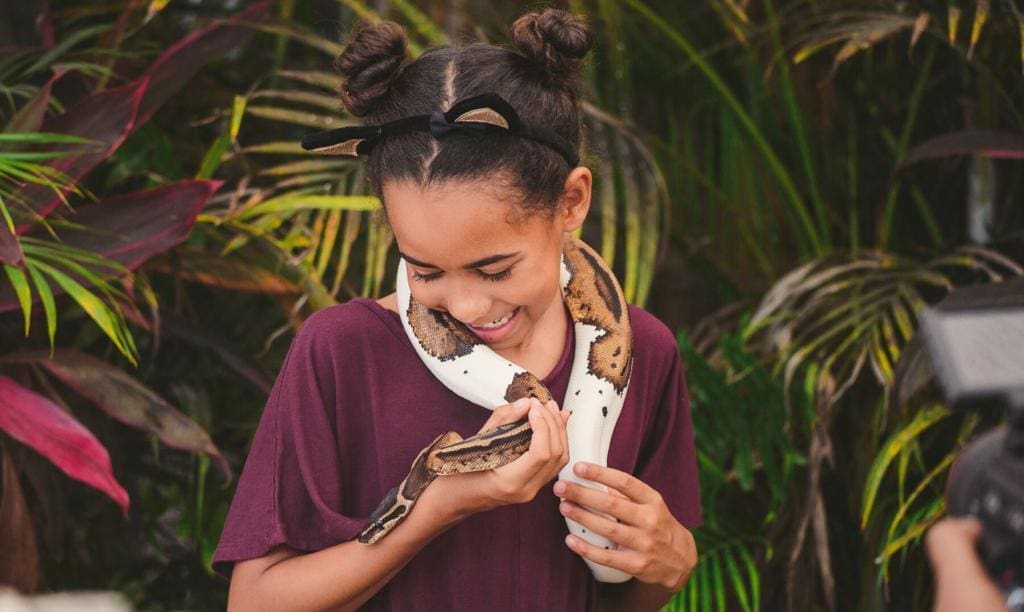 Gator Boys Live Alligator Show
This famed show is a highlight of any visit. Featured on the popular Animal Planet TV show "Gator Boys," this live demonstration showcases the fascinating and daring interactions between humans and alligators. Our Gator Park show is entertaining and educational, highlighting the importance of these creatures in the ecosystem.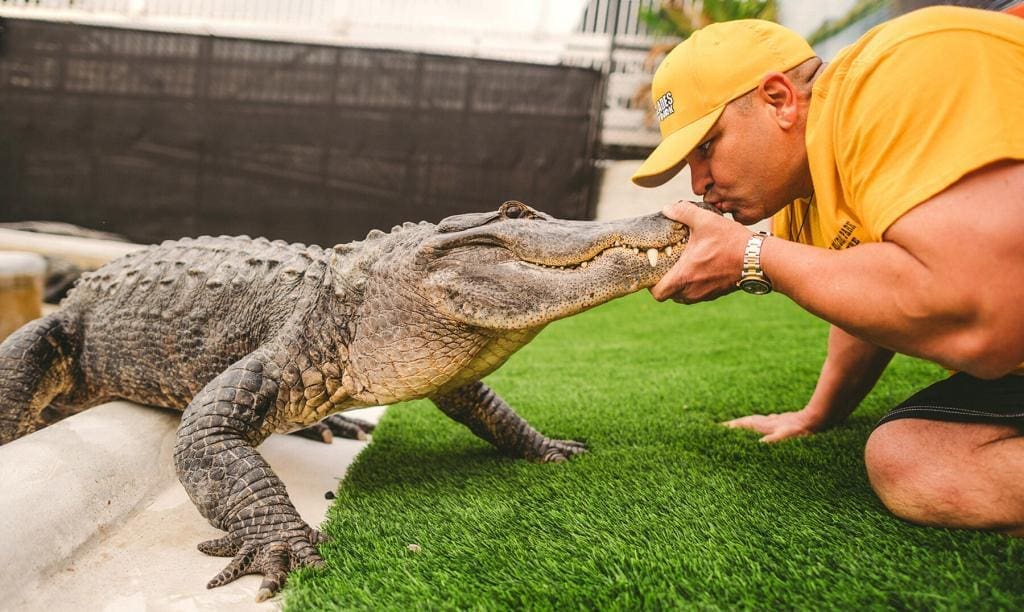 Fishing Boat Rentals
For those who love fishing, the park offers boat rentals, allowing visitors to venture out into the rich fishing grounds of the Everglades. Whether you're an experienced angler or trying it for the first time, fishing in the Everglades is an experience filled with excitement and serenity.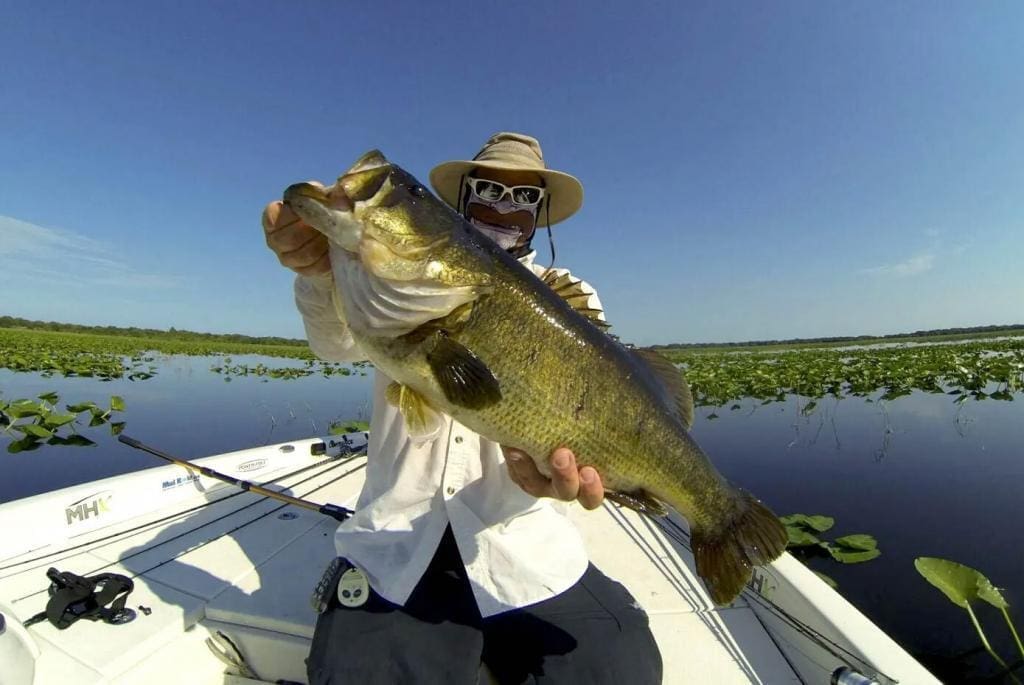 Visitor Testimonials
Everglades Holiday Park is not just popular; it's acclaimed. Boasting over 12,500 five-star reviews, the park is celebrated for its exceptional experiences and customer service. Visitors often rave about the thrill of the airboat rides, the awe-inspiring wildlife sightings, and the captivating Gator Boys show. Many testimonials highlight the knowledgeable and friendly staff, who add a personal touch to the adventure. Families, photographers, nature enthusiasts – the park caters to all, leaving each visitor with lasting memories.
Here's what one visitor said: "Our family visit to Everglades Holiday Park was the highlight of our Florida trip! The airboat ride was exhilarating, and the alligator show was both thrilling and informative. It's a must-do for anyone visiting the Miami area!" ⁸
Safety and Conservation Tips
Exploring the Everglades offers an adventure into a unique and fragile ecosystem. While it's a place of immense beauty and wonder, it's crucial to approach your visit with respect and caution. Understanding that visiting the Everglades is a privilege that comes with the responsibility of adhering to safety guidelines and conservation practices, ensuring your well-being, and preserving this natural wonder and irreplaceable ecosystem for future generations.
How to Stay Safe During Your Visit
Respect Wildlife: Always keep a safe distance from all wildlife. Remember, this is their home. Feeding or trying to touch animals can be dangerous and is strictly prohibited.
Stay on Marked Paths: For your safety and the protection of the ecosystem, stick to designated trails and boardwalks. Venturing off-path can lead to getting lost and damaging sensitive habitats.
Be Weather Aware: The Everglades can experience sudden weather changes. Bring waterproof clothing, sunscreen, and plenty of water. Check weather forecasts and be prepared for the subtropical climate.
Have a Plan: Cell service can be spotty, especially in remote areas. Inform someone about your plans and expected return time. Always have a map and a basic first aid kit.
Practices for Environmentally Friendly Tourism
Leave No Trace: Carry out everything you bring in. Littering disrupts the ecosystem and can harm wildlife.
Use Eco-friendly Products: When packing for your trip, opt for biodegradable and eco-friendly products, especially sunscreen and insect repellent, to minimize chemical impact on the environment.
Support Responsible Tours: Choose an airboat tour operator who demonstrates environmentally responsible practices, such as Everglades Holiday Park, and respects the ecosystem.
Importance of Preserving the Everglades' Natural Beauty
The Everglades is not just a stunning natural area; it's a crucial habitat for a vast array of wildlife and a vital natural resource. Its wetlands play a significant role in water purification, flood control, and carbon storage. Preserving its beauty and ecological health is essential for maintaining biodiversity and the overall health of our planet.
Educate Yourself and Others: Learn about the challenges facing the Everglades, including invasive species, pollution, and climate change. Share your knowledge with others to spread awareness.
Support Conservation Efforts: Consider contributing to organizations dedicated to preserving the Everglades. Even small actions can make a big difference.
Visit the Everglades
As we conclude this guide, it's clear that the Everglades offer an enriching and unforgettable experience. From the thrilling airboat rides and wildlife encounters to the educational and conservation opportunities, this unique ecosystem presents a world of adventure and learning. Everglades Holiday Park stands out as a premier destination, providing an all-encompassing gateway to the wonders of this natural paradise.
Booking Your Trip to the Everglades from Miami
Now is the perfect time to plan your visit to the Everglades. By choosing Everglades Holiday Park, you're setting yourself up for an adventure filled with excitement, beauty, and memorable experiences. Whether you're a thrill-seeker, a nature lover, or simply looking to explore beyond the city's limits, this park caters to all interests and ages. Book your trip today and take the first step towards an adventure in the heart of one of the world's most unique natural environments.
Additional Resources
To assist you in planning your trip, here are some valuable resources:
Appendix
Map of the Everglades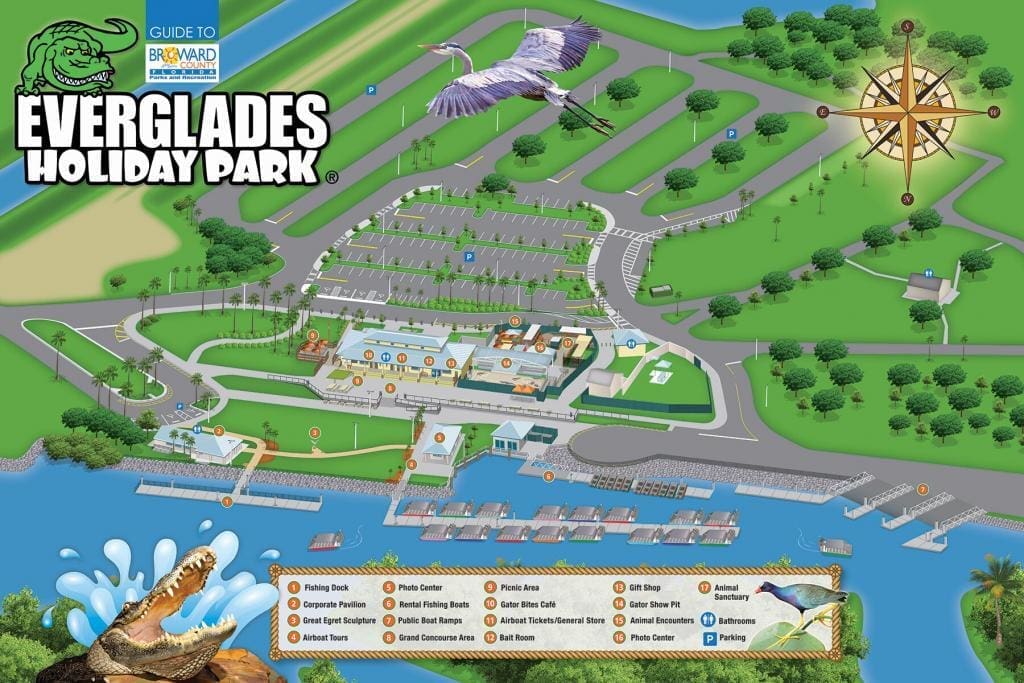 Download a detailed map of the Everglades Park
This map highlights key areas of interest, tour pathways, and essential facilities, helping you navigate and plan your visit effectively.
Schedule of Events and Activities at Everglades Holiday Park
Everglades Holiday Park is buzzing with activities and events year-round. Below is the current schedule:
Daily Airboat Tours: Depart every 20 minutes from 9:00 AM to 4:00 PM.
Gator Boys Alligator Show: Show times vary. 
Jon Boat Rentals: Available daily for a rental duration minimum of 5 hours Mon-Fri, and 8 hours on weekends and holidays.
Gift Shop, General Store, and Bait/Tackle Shop: Open daily from 7 a.m – 7 p.m 
Citations and References