Gift Shop
at Everglades Holiday Park Airboat Tours & Rides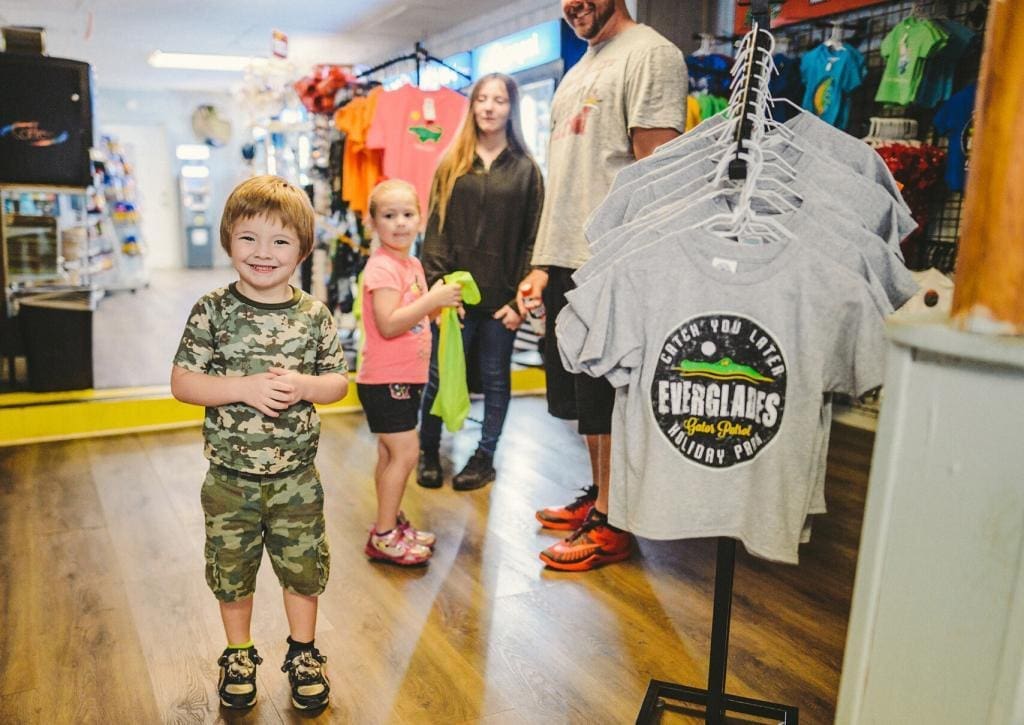 Visit Our Souvenir & Gift Shop For Gator Teeth, Clothing, Posters, Bracelets, Toys, and So Much More!
A day at Everglades Holiday Park simply wouldn't be complete without a few treasured memories to take home. If you want to remember your excursion through the Florida Everglades forever, be sure to stop by our Everglades gift shop to pick up some of the most unusual gifts around. How about an exciting print or poster of the Gator Boys in the world famous Gator Pit? Maybe you'd like to go home with a t-shirt, Everglades Holiday Park license plate, shot glasses, stuffed animals, kids toys, or many other items to choose from. With tons of interesting things to look at, there's something for everyone who saw something they loved on their Everglades tour.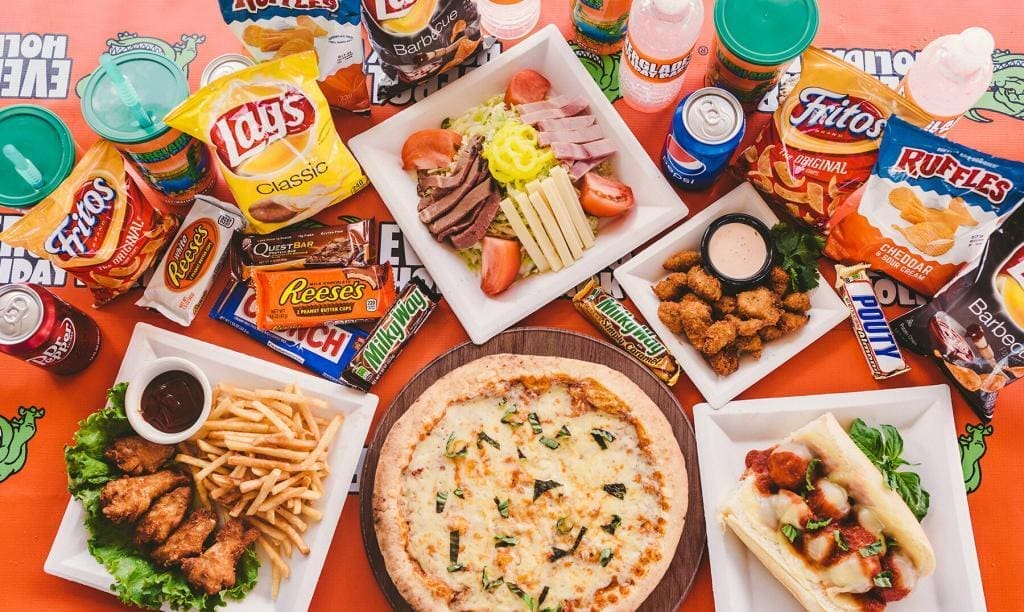 Stock Up On Supplies at the Everglades Holiday Park General Store
If you're looking for soda or munchies, we've got you covered at our general store. In addition to providing a wide selection of drinks and snacks, our general store offers bait, beer, sunscreen and everything you need to outfit your fishing expedition through the Everglades. Remember, our Everglades gift shop also sells, fishing caps, shirts, and other items that you might need when your out exploring or fishing in the Everglades.
Our full-service cafe/deli offers breakfast, daily lunch specials, burgers, hot dogs, sandwiches, and many other treats. For a taste of local cuisine, we recommend sampling frog legs and alligator bites. More food and beverage choices are available at our convenience store. Part of the fun of Everglades Holiday Park is enjoying lunch under the Banyan trees with friends and family. After 60-minute Everglades airboat tours and live gator show, it's fun to sit down for some amazing food.
Don't worry about the kids, because we have all the foods they enjoy like hotdogs, mozzarella sticks, chicken fingers and more. Relax in the shade and share in the magic that is Everglades Holiday Park – leave lunch to us!
Deli & Everglades Gift Shop
Open 9:00AM – 5:00PM Daily
Bait & Tackle and General Store
Open 6:00AM – 10:00PM Daily
For park information, call 954-434-8111