Map of Park
Have you been wondering what our park for Everglades airboat tours looks like and where everything is located in terms of the park layout? We've put together an Everglades map so you can get a feel for the land while you are in the process of planning your visit to our newly renovated state-of-the-art South Florida airboat tour attraction park. Once you've gotten a feel for where everything is located, head on over to our ticket sale page and buy your tickets now. Or if you have any questions, or comments, no problem, contact us at 954-434-8111 and we're more than happy to answer any questions that you may have!
Download a larger version of the Everglades map
Download a PDF file for a better view of the park map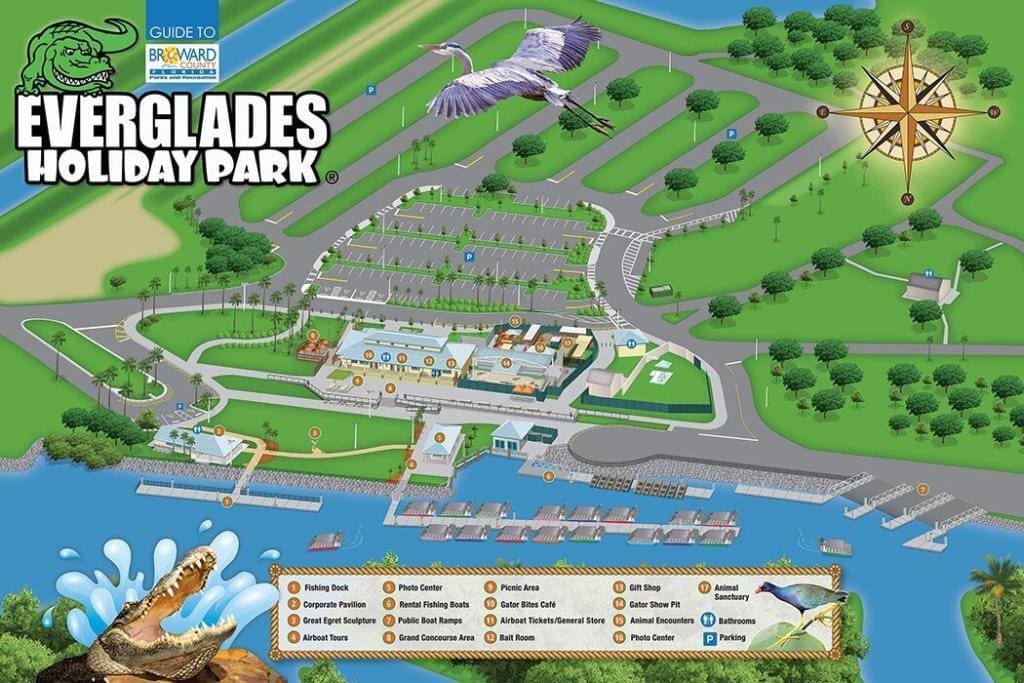 We hope to see you really soon!
Now that you've taken the time to review our Everglades map / site map, hopefully, you're really excited to visit for a real experience of an Everglades excursion. We have exciting and educational 60-minute airboat tours, thrilling gator shows performed by the Gator Boys alligator rescue team, and our ever-popular Animal Encounters experience. No matter how young, or how old the people in your group are, they will have a great time at our park! Remember, there's only one Everglades and only one way to see it, through Everglades boat tours!